The dental implant procedure is done by inserting the artificial tooth root. The implants bond with your jawbone and allow the dentist or oral surgeon to place replacement teeth called crowns. Dental implants can be an option if you have one or more missing permanent teeth. You can take assistance from Implant Dentist Modesto professionals who are experts and can help you to get teeth that are made to look, feel, and function like your natural teeth.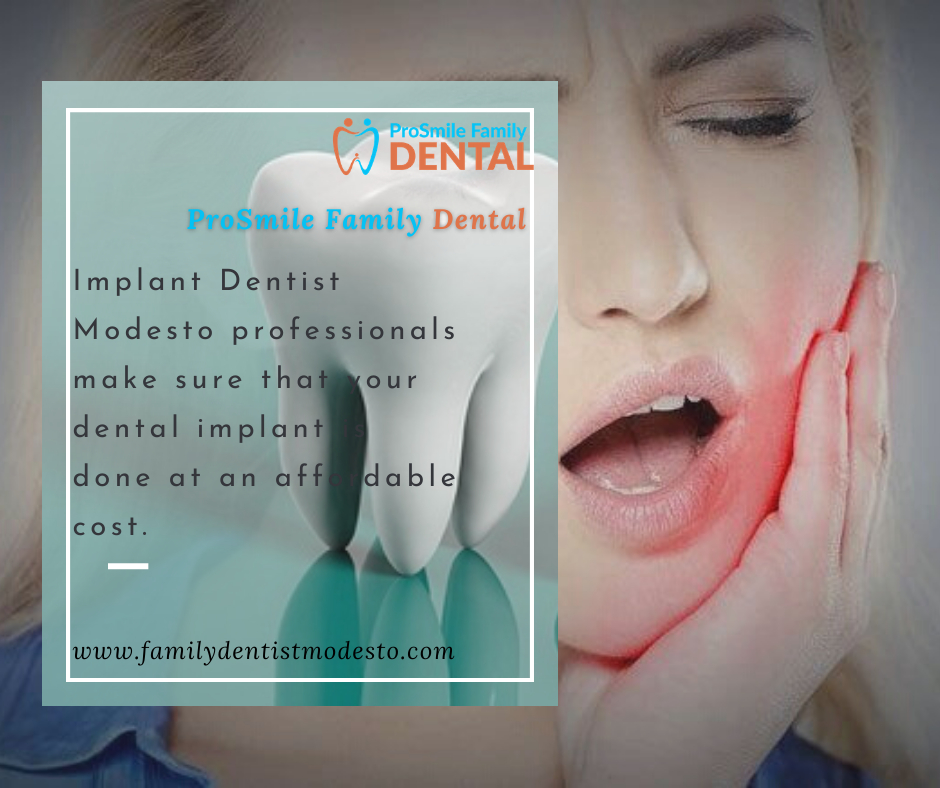 Why to hire Dentist Modesto professionals for implant treatment?
The professional can determine if your dental implants will be performed on a one-time approach or a two-step approach. Without the proper checkup, then dental implants could be done the wrong way and it might lead to discomfort and various complications.
What you can expect:
The entire implantation process can take many months from start to finish. Most time of the entire process is devoted to healing and waiting for the growth of new bone in your jaw. On the basis of your situation, the specific procedure performed or the materials used and also certain steps can sometimes be combined.
Your implant dentist Modesto can also provide you proper pain medications or antibiotics after dental implant surgery. If swelling, discomfort, or any other issue arises in the days after surgery, contact experienced and certified dentist Modesto professionals who use the latest techniques to help patients. Moreover, dental implants need precise surgical techniques, quality components which you can expect from the Modesto implant dentist.
After the dental implants, you require the same dental hygiene as your regular teeth. To keep them healthy, brush your teeth twice a day and also visit ProSmile Family Dental professionals for regular follow-up appointments. Remember that dental implants don't get tooth decay, but they can be affected by periodontal disease, so you need to practice good dental care.