Dental veneer or dental porcelain laminates are wafer-thin customs made shells of tooth-colored materials. These shells are bonded to the front of the teeth to change the color, size, shape, or length. If you are going for dental veneers then you first get some information of veneer treatment:
1. Porcelain Veneer
It is made of high-quality and hardened ceramic and this type is the old favorite for everyone. Porcelain veneers are using for decades and in some cases, these porcelain veneers are also used as a teeth whitener. For various types of teeth whitening, you may also ask Teeth whitening treatment Modesto professionals.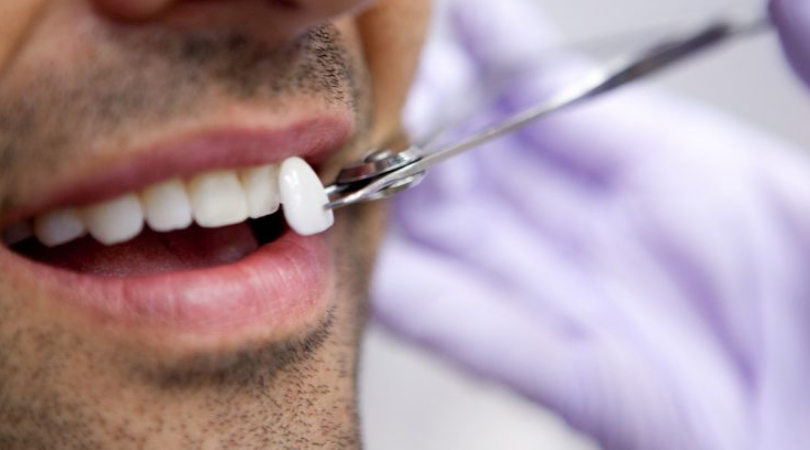 2. Temporary veneers
This type of veneer is used to protect the teeth before using permanent veneer. Dentists also use temporary veneers to cover the teeth in place of permanent veneers. This is a good option for those who want to remove veneers afterward.
3. Composite veneers
These veneers are also known as composite resin veneers which is a cheap veneer dental restoration that can be applied in only one dentist visit. They are mostly made out of resin or plastic and also can be easily repaired if broken and can last up to seven years. Composite veneers are great for those who want quick and affordable veneers.
4. Palatal veneers
These particular types of dental veneers are a little bit different because of their focus on the inside surfaces of your teeth. They are applied to the back instead of the front surface of the teeth. Often these veneers are made from gold, but also available in porcelain or composite. These dental veneers are also used to protect the back of worn down or sensitive teeth to prevent them from further wear.
Above are the main dental veneer types and also are popular. Get assistance from certified Veneer treatment Modesto CA professionals who also can help you in other dental treatments such as root canal treatment, dental implants, colored fillings, and many more.